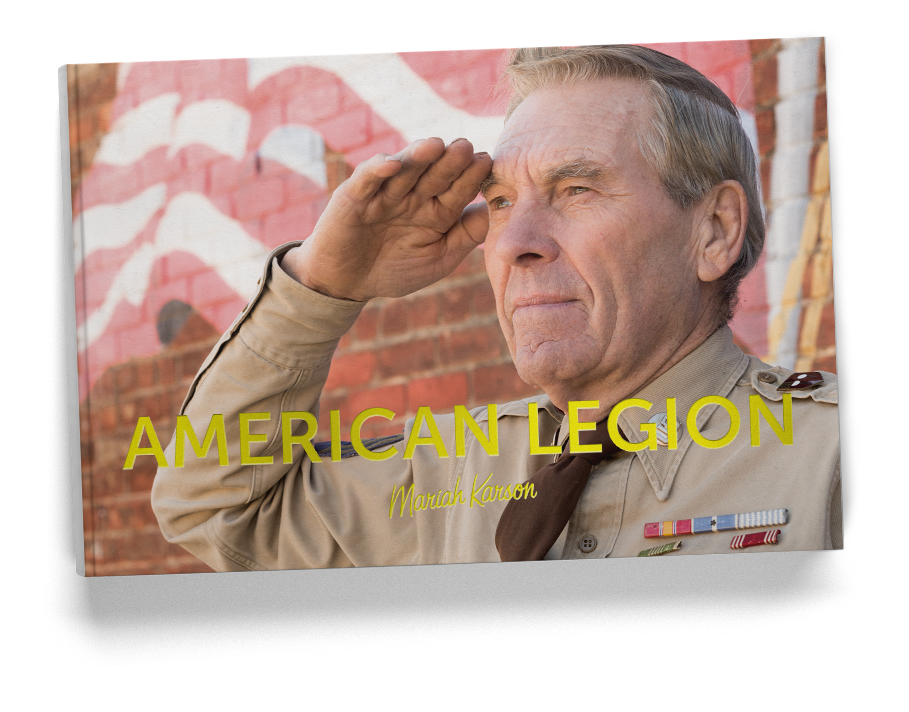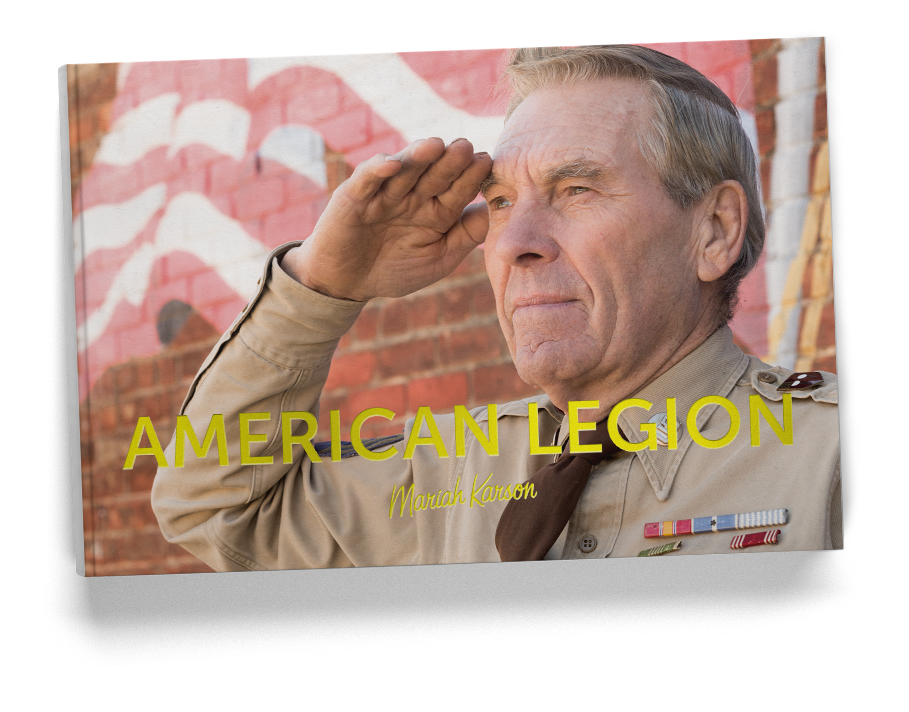 The AMERICAN LEGION project has been compiled into a 252 page hardcover book. Available now.

$35 + $6 shipping and handling.
(10.25% sales tax for Illinois residents)
American Legion
Chicago Public Library, Austin-Irving Branch
6100 W. Irving Park Road, Chicago, IL 60634
July 2 - September 29, 2018

Discussion Panel - Patriotism, Community, and Social Action
Discussion lead by Michael Elsey, Senior Instructor & Dir of Digital Media for the Great Books Foundation
Panelists include Dale Tippett Sr, Past Commander of Billy Caldwell Post 806, 9th District Sr. Vice Commander; Brent M. Webb, Commander of Tattler Post 973, 9th District Jr. Vice Commander; Moki Tantoco, Education and Programs Manager, National Veterans Art Museum.
Monday, July 23, 2018
6:00 - 7:45pm
During events, American Legion Auxiliary poppies will be available, with donations benefiting Unit 319 in Cody, NE.
More info HERE
[unex_ce_button id="content_fdk8os0ha" button_text_color="#ffffff" button_font="custom_one" button_font_size="24px" button_width="auto" button_alignment="center" button_text_spacing="6px" button_bg_color="rgba(0, 0, 0, 0.2)" button_padding="20px 80px 20px 80px" button_border_width="1px" button_border_color="#ffffff" button_border_radius="0px" button_text_hover_color="#ffffff" button_text_spacing_hover="6px" button_bg_hover_color="rgba(0, 0, 0, 0.85)" button_border_hover_color="#000000" button_link="http://www.mariahkarson.com/americanlegion/" button_link_type="url" button_link_target="_self" has_container="1" in_column=""]AMERICAN LEGION[/ce_button]
[unex_ce_button id="content_65korhh3i" button_text_color="#ffffff" button_font="custom_one" button_font_size="24px" button_width="auto" button_alignment="center" button_text_spacing="6px" button_bg_color="rgba(0, 0, 0, 0.2)" button_padding="20px 80px 20px 80px" button_border_width="1px" button_border_color="#ffffff" button_border_radius="0px" button_text_hover_color="#ffffff" button_text_spacing_hover="6px" button_bg_hover_color="rgba(0, 0, 0, 0.85)" button_border_hover_color="#000000" button_link="http://www.moderndavid.com/" button_link_type="url" button_link_target="_blank" has_container="1" in_column=""]MODERN DAVID[/ce_button]